So, let the Christmas vacation blogging begin! This blog is devoted to trying to make each of you save a penny a day to book a flight on Emirates, Business Class. Trust me, I get no rewards for bringing others on board…if I did, I would have made a video or something more compelling.
About a month ago, I traveled to Thailand with a brief stop in Dubai.
Needless to say, I was very excited about my trip. Five months before my trip, I was looking up flights and became distracted by the notion of Business Class. See, I fly economy. I have traveled to 30 countries…economy. I am a minimalist and lead a pretty low key life. I spent a few weeks googling things like:
"Is it worth it to fly business class?"
"What's the difference between an emirates A380 and a Boeing 777?"
"What are benefits of flying emirates business class?"
Google doesn't disappoint. Every search resulted in rave reviews.
Even though I usually roll my eyes at the saying, "one thing led to another" — ONE THING LED TO ANOTHER.
And I booked a Business Class Emirates flight to Thailand! 
My excitement level became too much for me to handle.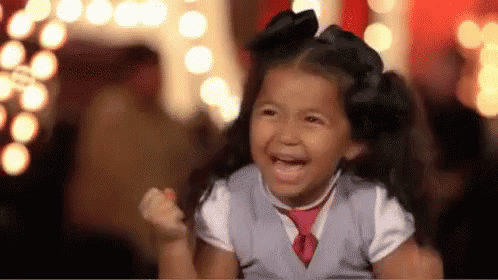 That little girl up there was me every day.
First off, if you book a flight on Emirates Business Class they are sending a chauffeur to pick you up.
I knew this the moment I booked, but it didn't sink in until a man in a black suit and fancy black car pulled up at my mother's house in Lake Alfred, Florida to drive me to the Orlando airport.
Additionally, when you arrive at your destination, Emirates will also transport you, in their fancy cars, to where you are staying.
I was traveling with two others and they flew economy class on Emirates heading to Thailand. Our flight to Dubai was 15 hours long. The longest leg of a flight that I have ever taken. Last year, I flew to South Korea and the first leg was 14 hours.
As a business class traveler, I had all of these perks that expedited my time through TSA, Customs, and I was able to board my flight early, without interference from the civilians in Economy. Now before you label me and my new found class distinction, I always waited with my friends to board because I really didn't care about my early boarding privileges. I'm on vacation and I got time!
Once I boarded, I was greeted by my own personal flight attendant. Her name was Lydia. (In case you want to request her)
The size of this emirates plane was astounding! I always have a hard time fathoming how an aircraft can fly through the air, at 400 miles an hour, and it still take 15 hours. Bottom line: The world is incredibly large.
When you fly Emirates Business Class, you have your own personal pod space.
I LOVED IT!
In business class, your pod turns into a completely flat bed that is surprisingly comfortable. For the majority of the flight, this was me:
My legs were extended completely and I really enjoyed watching live footage of our flight. I'm kind of a nerd like that.
My friends in economy tried to come up to my section to visit me. But when they couldn't produce their business class status, they were immediately banished.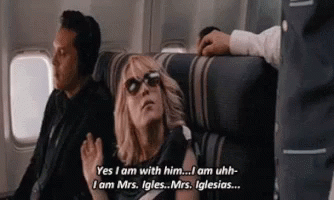 I wanted to spend time with my friends, but I did find the exclusivity of Business Class quite funny.
My friends in economy/coach immediately asked me about the Business Class food. I'm really not a foodie, in fact, I wish I didn't need to eat at all.
But when you book Emirates Business Class, you will have a five course meal. You will have choices of soup, salad, main course, desserts, snacks, drinks (alcohol or non alcoholic). Below are a couple of my meals. I loved them.
And you see how I ate my meals. Reclining. I was basically reclining for the entire 15 hours.
There are plenty of movies, music, TV shows, podcasts, reading material, etc. And you can seriously lie all the way down when you get tired.
FYI – I don't know that man, I got that from google.
This is how I knew I had entered a posh, supernatural, celestial universe in Business Class: The pilot came over the intercom to announce that we needed to prepare for landing…and 1) I didn't realize we were close to landing, and 2) I felt disappointed that we had to land.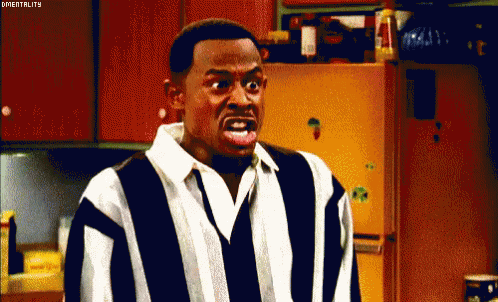 I finally made peace with landing because running out of fuel wasn't appealing & I knew I had Business Class, again, on the way back home.
Remember, we had a stop in Dubai, and Emirates put each of us up in a hotel since the layover was so long. Unbeknownst to me, (because when I'm in vacation mode, that's basically oblivion), Emirates reserved a room for me in a 5-star hotel, but my friends were in a 3-star.
Well it's only 2 stars down, I thought, I'll downgrade so I can be with my friends. They insisted that I stay at my nice hotel, which I did. And I'm glad! We found out much later that their hotel was essentially haunted.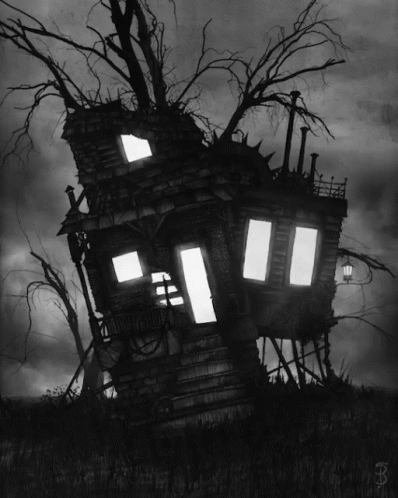 Apparently they had no wifi and some of the lights in the hallways didn't even work. And there was some sort of echoed, eerie cacophony of scary sounds. I only heard that second-hand, of course.
I'm glad I adjusted my over-sized hat, and flung my proverbial blond hair and stayed with the 1%.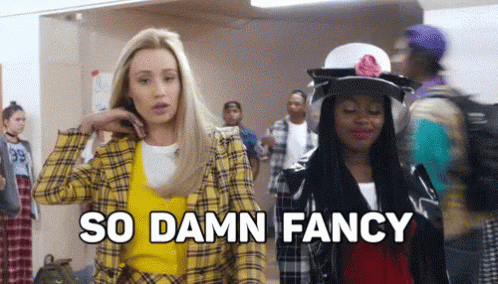 So, yes, when you book a flight on Emirates Business Class, and have a long layover, they will put you in a hotel fit for Beyonce. And I mean the real Beyonce. Not the person you turn into when her music comes on.
Summarily, I highly recommend Emirates as an airline, period. They were professional, on time, efficient, and very comfortable. And most importantly, they prioritize safety above all else. If there is any chance that you can fly business class, I say, go for it. When I arrived at my destination, I felt rested, rejuvenated and excited. Mind you, jet lag is real — but being able to truly relax and rest on a 10+ hour flight is pretty close to Heaven… literally.
I will leave my amazing time in Dubai and Thailand, for another blog. But for now, I wanted to let you know about my unforgettable experience flying Business Class on the luxurious Emirates Airline.
Happy Holidays and Safe Travels,
-JP